Our Personal Flotation Device expertise
For over 30 years, we have been offering the overhaul, repairs, customization, reform and radio-identification of your life vests.
Our certifications allow us to deal with your safety equipment in compliance with all applicable standards.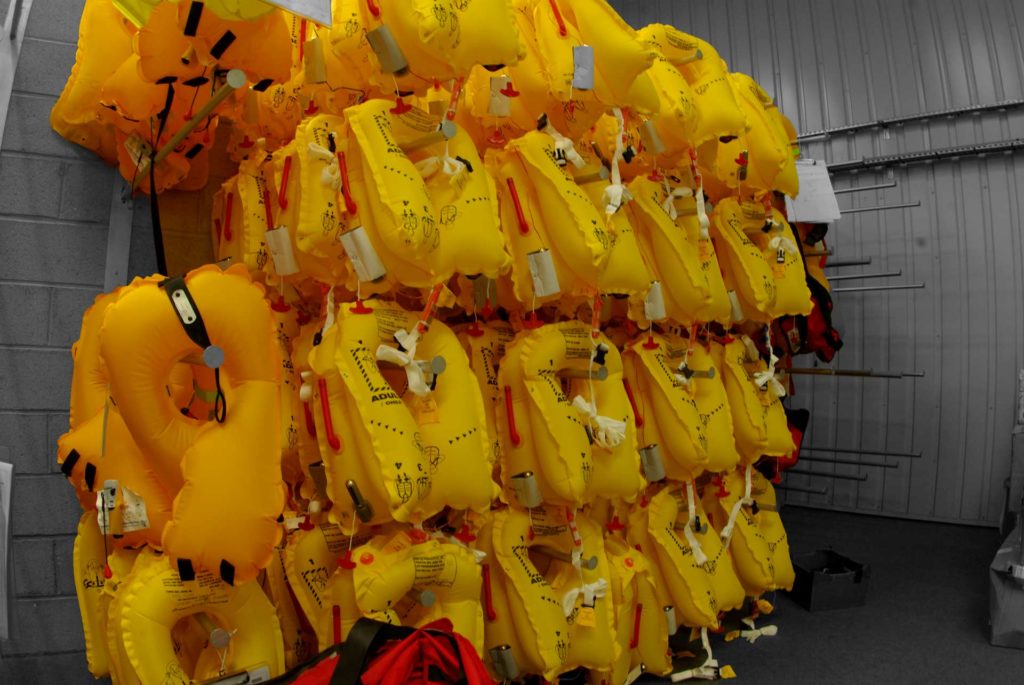 Your PFD needs an overhaul? We will take care of putting it to the test, controlling the condition of accessory pieces, weighing and inspecting the CO2 cartridge, fixing and reconditioning the vest.
We can work as well with PFDs destined for recreational boating as we are approved by Plastimo, Certec, Secumar and Mullion.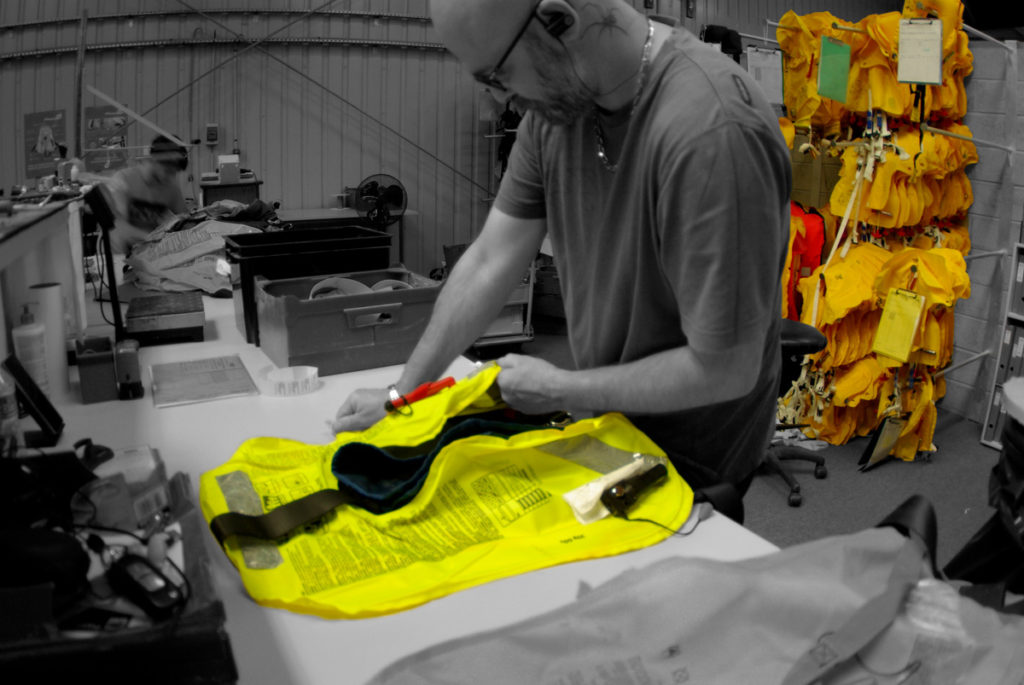 Damaged bag? We will inspect the condition of the life vest inside and replace the bag.

You wish to customize your life vest with a logo of your choosing or with a tag indicating the PFD's informations and due date for check-up?
We will take care of that for you.
In case of irreparable damage or any other issue, we will reform your life vests and issue a reform certificate.
Radio Frequency IDentification
If requested, we will apply RFID technology to your life vests.
Our skilled technical team is ready to deliver and advise.
We provide necessary equipment for your drills.
We can store your equipment until your craft returns.