In order to offer an all-around service, we deal with essentially all types of on-board safety equipment.
That includes reconditioning smoke hoods, testing and filling your O2 tanks or reprogramming your ELT beacons. The objective is to enable your flight to be carried out within your scheduled time frame.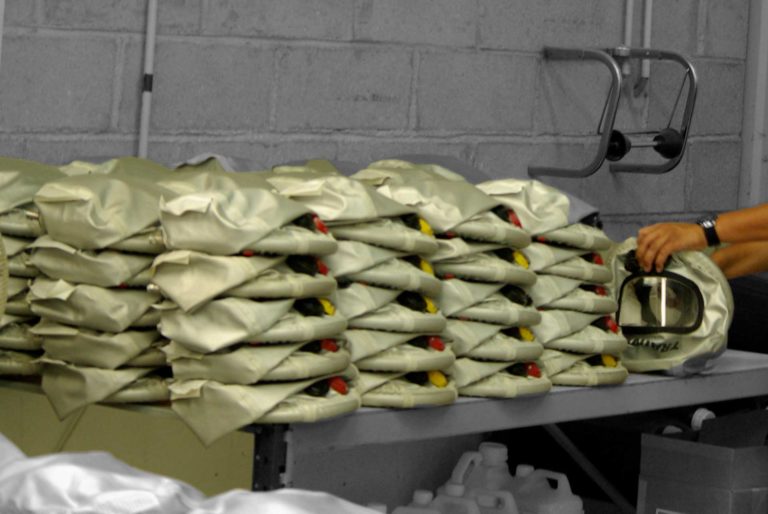 Overhaul process:
– Washing and sterilization
– Inspection
– Repairs
– Testing
– Oxygen refill
– Applicable for training and airworthy smoke hoods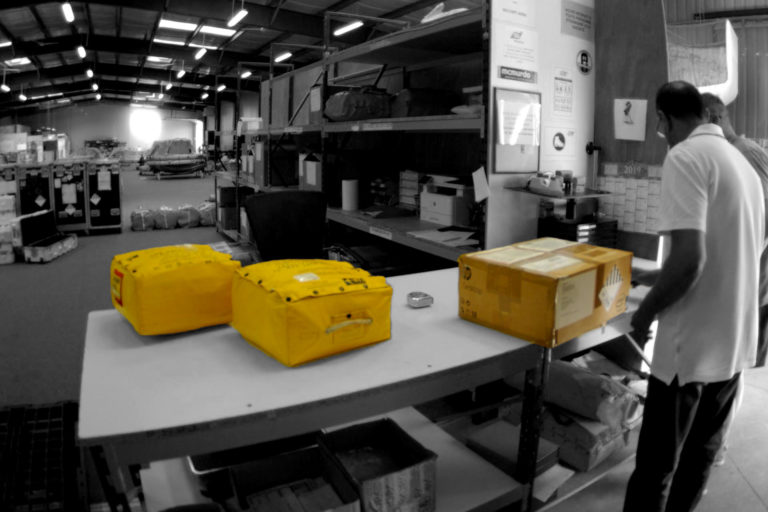 Experienced in transportation logistics, the CEMG team offers their knowledge of import-export formalities to save you additional expenses from tariffs and VAT.
We take care of the shipping and customs protocol to exempt you from paying for those thanks to our import permits that make this type of procedures easier.
We also are trained and authorized (DGR) by the IATA to declare and ship hazardous materials along with all required documents for air transportation.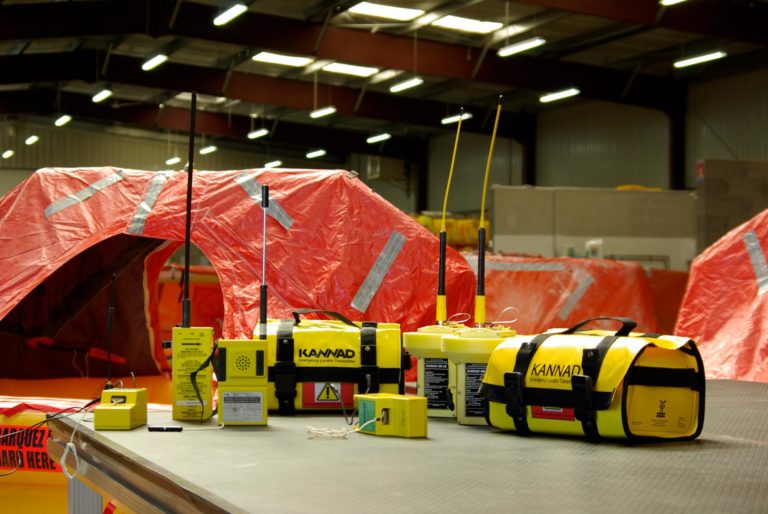 ELTs (Emergency locator transmitter)
Overhaul of your Emergency Locator Transmitter including functional testing and battery replacement if necessary.
Coding in compliance with:
– A/C tail
– S Mode
– S/N beacon
– Aircraft operator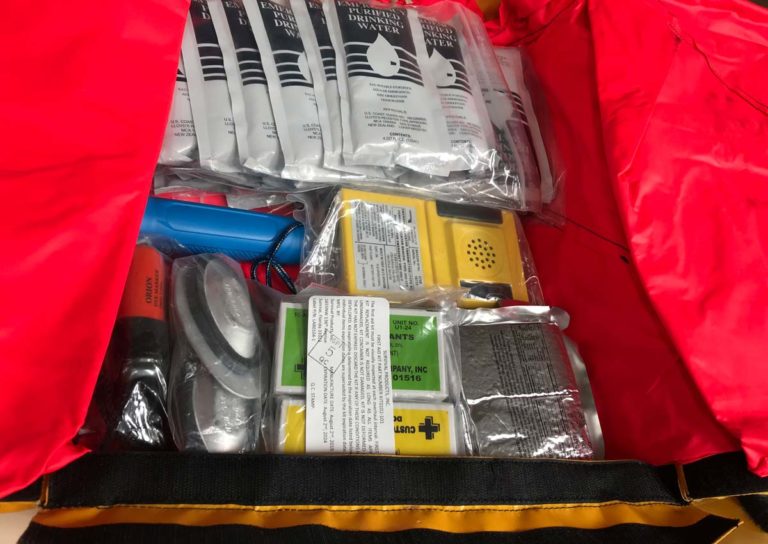 First-aid and survival kits
CEMG can overhaul first-aid and survival kits whether it is meant for arid, tropical or polar climatic conditions.
Our technical team will make sure your kit is complete and replace any perishable items that need to be.
And do not worry if your takeoff is scheduled too soon for you to afford the duration of a full overhaul, we offer our own range of first-aid kits.
We adapt to your destination to provide the best possible assistance.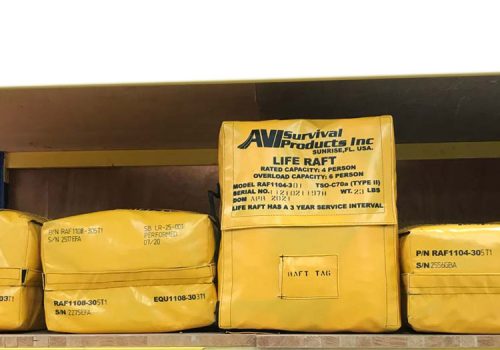 CEMG offers an array of rental life rafts with capacities ranging from 4 to 15 people and makes them available in 2 hours*.
Depending on your requirements, ELT (Emergency Locator Transmitter) technology can be applied. Our objective is to adjust to your requirements and provide all the safety gear needed quickly in order for you to be able to take off within your scheduled time frame.
*Subject to availability and CEMG terms and conditions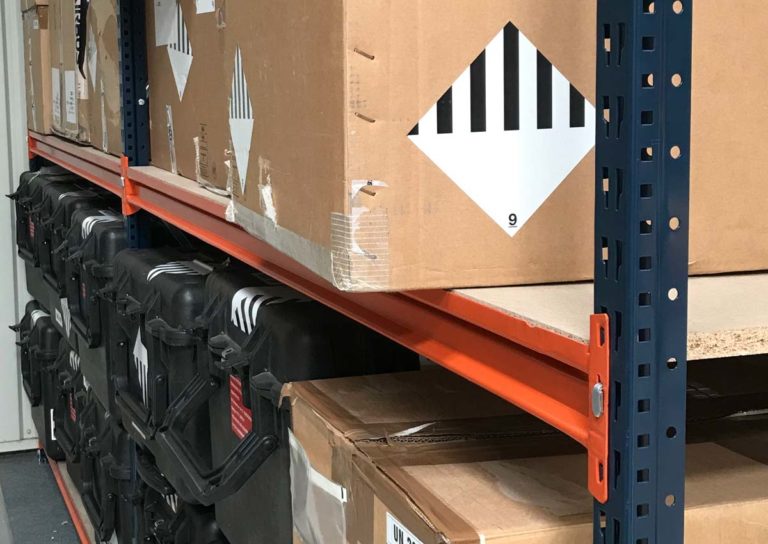 By storing your equipment in our premises, we ensure it is at all time operational and available for swift delivery thanks to our proximity with major transport hubs such as Orly, Roissy/CDG and Le Bourget airports which we all serve on the daily with our CEMG shuttle.
Delivery in France and Europe can be fulfilled within the day after your order*.
*See conditions with CEMG customer service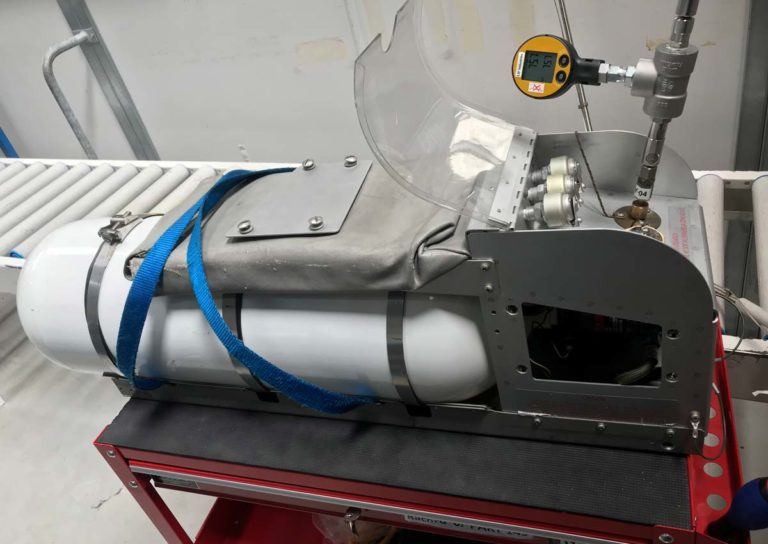 We control (including leak tests) and refill oxygen tanks used for sanitary evacuations.
Our average Turn-Around Time is 3 working days.
Our experienced, Part 145 authorized technical team will assess the tank's condition and, if necessary, handle its overhaul.
We perform functional testing on your defibrillator* and potentially replace batteries and pads according to dates of validity.
Please note we only deal with aircraft-dedicated defibrillators.
*See defibrillator model with our customer service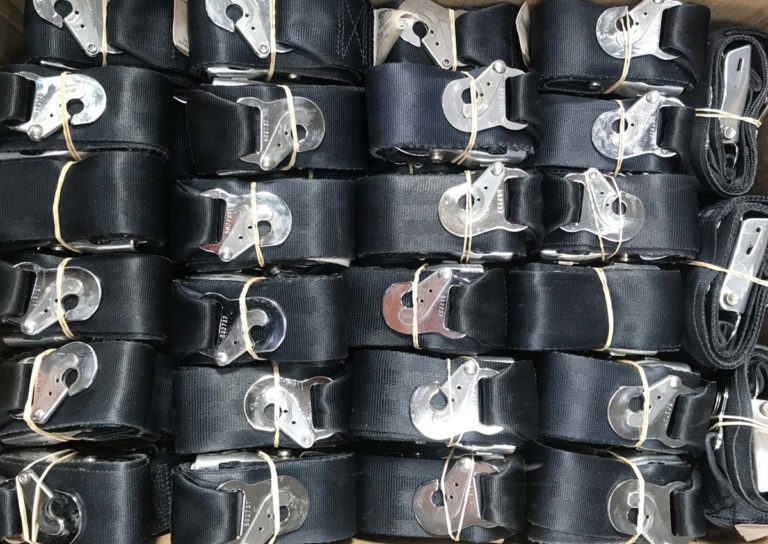 Our wide range of services includes maintaining and washing seat belts.
In compliance with the Component Maintenance Manual, we select suitable seat belts then wash and overhaul them.
They are sorted by type of deterioration and Part Number and then reconditioned and made available for boarding.
The know-how and advices of our technicians are at your service.
Our stock of parts allows us to work on your safety equiment.
We can keep your equipement until your aircraft returns.